The online cloud Flight Bag of FsHub offers a variety of online tools to provide extra functionality to your flights. One of these features is the Flight Plan tracker.
You can use this feature to display your flight plan in the various radar pages as well as in your flight reports.
Example flight plan information on the Global Radar: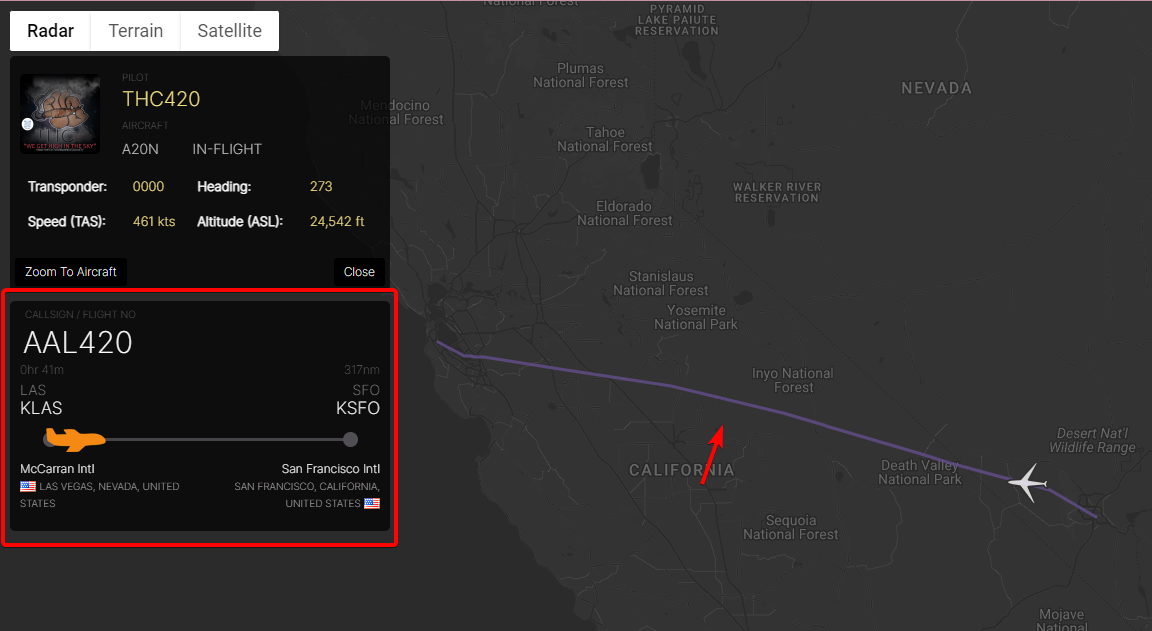 Example flight plan information on a Flight Report:


Click on your username on the top right of any page and select "My Flight Plan"
In this page you can enter your route information manually or import from one of the available sources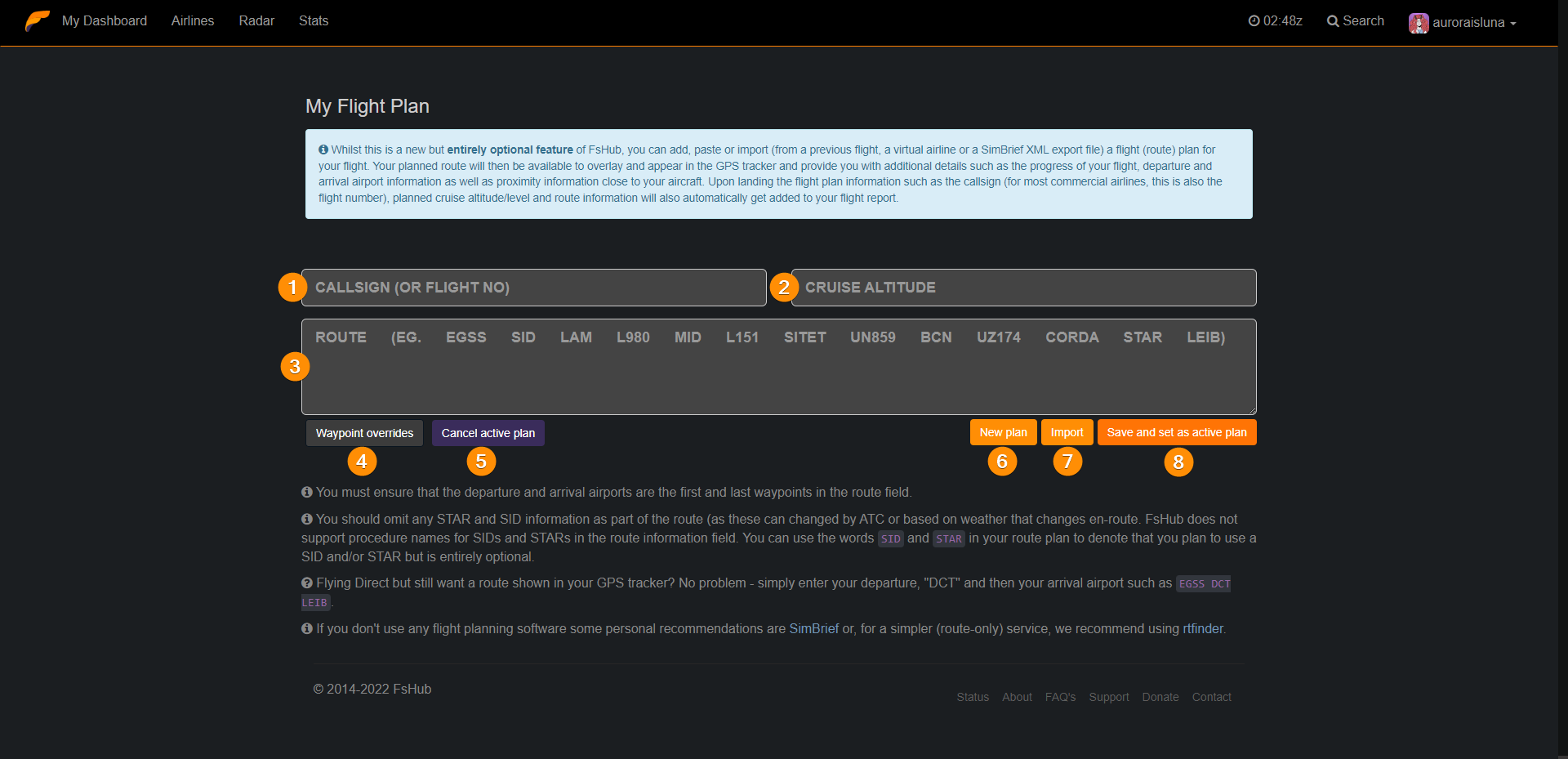 Callsign: Enter your callsign or flight number
Cruise Alt: Enter your cruising altitude in FL (e.g. FL320)
Route: Enter your route. MAKE SURE YOU INCLUDE THE DEPARTURE AND ARRIVAL AIRPORTS AT THE BEGINNING AND END OF THE ROUTE!
Waypoint Overrides: If a waypoint has different GPS cords, you can override them here
Cancel active plan: Will remove your active plan from the platform
New plan: Clears the form
Import: Allows you to import your FP from a source (read more about further below)
Save and set active plan: Will save your current values and activate your plan on the platform
Import Options


Import from airline routes: If the VA you are flying with has custom routes set, you can use the data from it automatically
Fetch from SimBrief: If your FP is available on SimBrief, you can use this button to import it automatically
Import SimBrief (XML) file: Alternatively to the above, you can use the XML file from your SimBrief plan to import your FP
Read the documentation on how to set your Flight Plan directly via Landing Rate Monitor here.