Welcome to the official FsHub and LRM Client documentation site.
This site aims to provide regularly updated information such as user manuals, guides and other topics covering such topics as plugin development and utilising our platform integration features.
Use the navigation tab on the left to navigate the various sections of our site.
💡 You can switch between the two views by clicking "Main Menu" to view the most popular and common articles or click on "Browse" to view all the articles in a tree-folder scheme.
You can select one of the following systems to get started:
In addition, you can use the search function of the website to find an article or you can select one or more tags to find out various articles and pages!


Each page has two primary navigation elements. The first one is the 'path' of the article. Clicking on it allows you to go to the subfolder of it.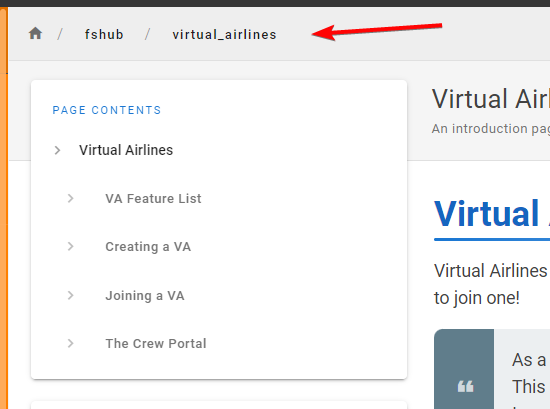 A Page Content board is also located on the top left of the article, clicking on any of the links will scroll you to the section of the article.
If you have any feedback to share, that can be suggestions, issue reports or documentation requests, please check out the feedback article here.