Any media you have uploaded on your flight reports will be shown in this page.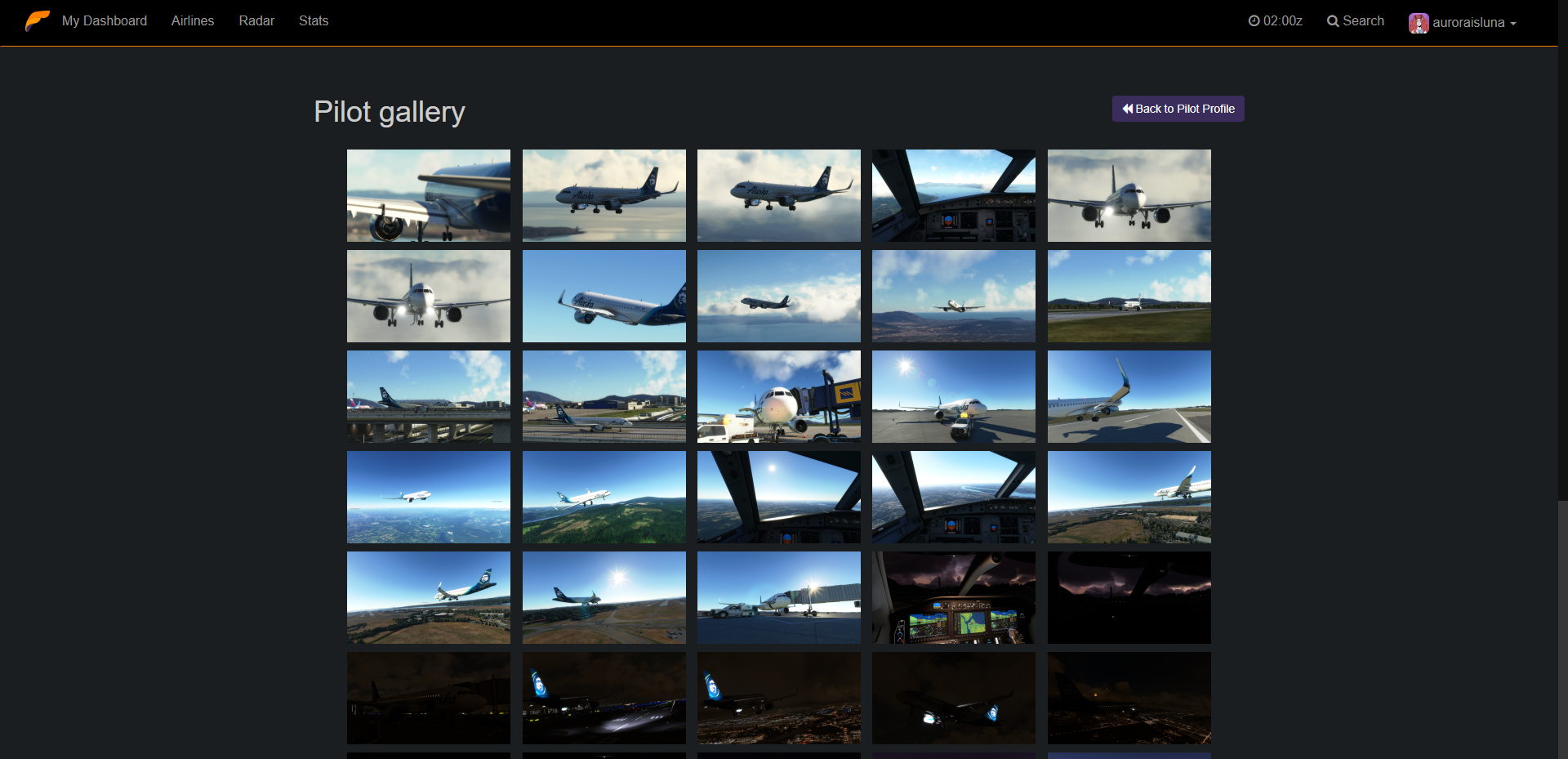 Go to any flight report from your Logbook and select "Upload screenshots"
You can read more about the flight report on its special documentation page!

Flights that contain screenshots will also have a special flag named "Screenshots"